18 Apps Every Creative And Artist Type Should Download Right Now
The Huffington Post  | By Katherine Brooks
Mobile devices like iPads and Androids have transformed the way we experience boredom. No longer is a wayward commuter forced to play Snake or Tetris, occupying themselves in a hardly satisfying, and utterly pixelated virtual reality. The tablet or smart phone-wielding travelers can now immerse themselves in an entire library of art and culture-related distractions, finding solace in everything from a Vincent van Gogh game to a digital version of the Louvre.
Just this week, the Metropolitan Museum of Art, a 140-year-old cultural stalwart of New York City, went the way of the future and introduced an iPhone app. Described as "exceedingly simple and modest" by Forbes, the move to make art more accessible is something we can't help but love. So, in the spirit of the Met's 21st century attitude, we've put together a list of mobile museums and art-honoring programs that will spark creativity in your everyday life.
Behold, 18 apps every creative and artist type should download now:
1. Artsy: The Pandora of Classic and Contemporary Art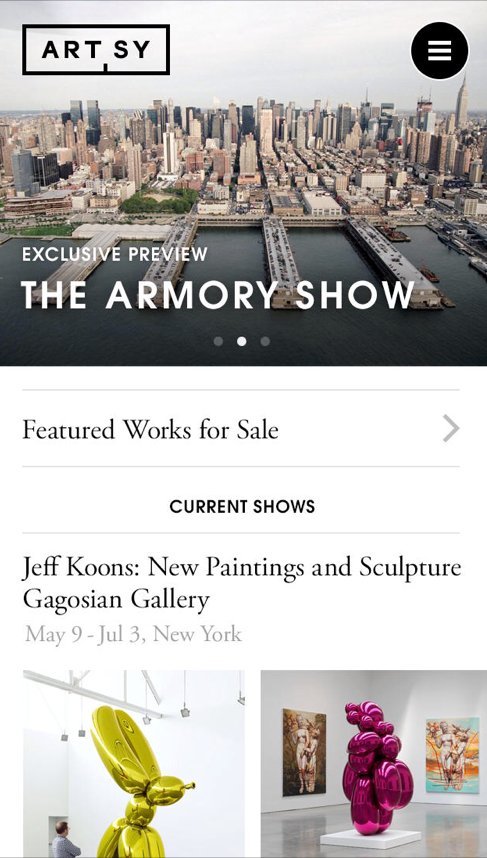 This app is for exploration. Pegged as "
the art world in your pocket
," it allows you access to images, collections and playlist-esque groupings of art. Similar to music sharing programs, you can search by artist or keywords — which means, it's a great resource for finding
new
art and artists to ogle and share with your friends. The app has been called, on more than one occasion,
the Pandora of art
.
Free? Yes.